Village Green Virtual School
"INVENTING SCHOOL"- BOOK COVER
The Village Green Virtual School broke the rules of how school was taught in the state of Rhode Island. This forward thinking charter school was built on the principles of learning at a pace that is appropriate for the student. Self guided lessons and workshop break out sessions dissected what the "norm" was for teaching and offered an refreshing solution to students craving an alternative educational solution.
This book reflects on the early struggles to adopt change and build from ground zero with no existing state run models to simulate. Inventing School is a candid and self-reflective work about what did and more importantly did not work up and through it's first graduating class.
TDK Booklets
TDK Electronics commissioned "presidents" message booklets to be printed every two years when they changed leadership. Each employee was given a booklet to remind them of his personal mission for the company. The initial offering included a stand alone "tri-fold" that enabled the employee to display the item on their desk,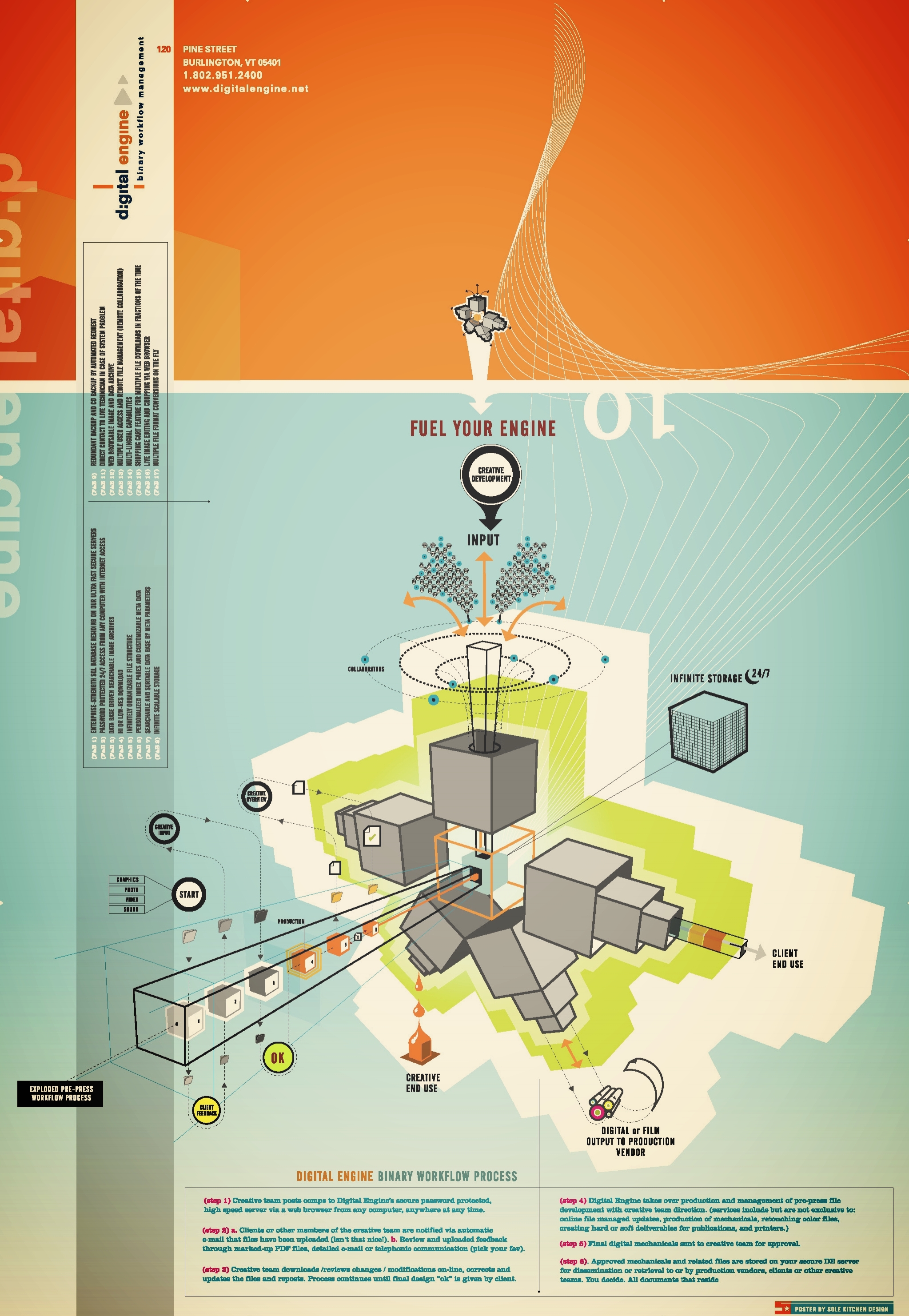 Digital Engine: Promotional Poster
Ask: Create a promotional item that conveyed the services supplied. Digital engine provided storage, production, loose color, scanning and archiving to the region.
 
Design & Illustration
Talon Lacrosse - Advertising
Art Direction, Design, Photography & 3D Rendering
BelCanto Charity - Poster & Invite
Backhill Catalog
Art Direction, Illustration, Design
Koho Catalog
Art Direction, Illustration, Design
KOHO Tech Manual
Design & Illustration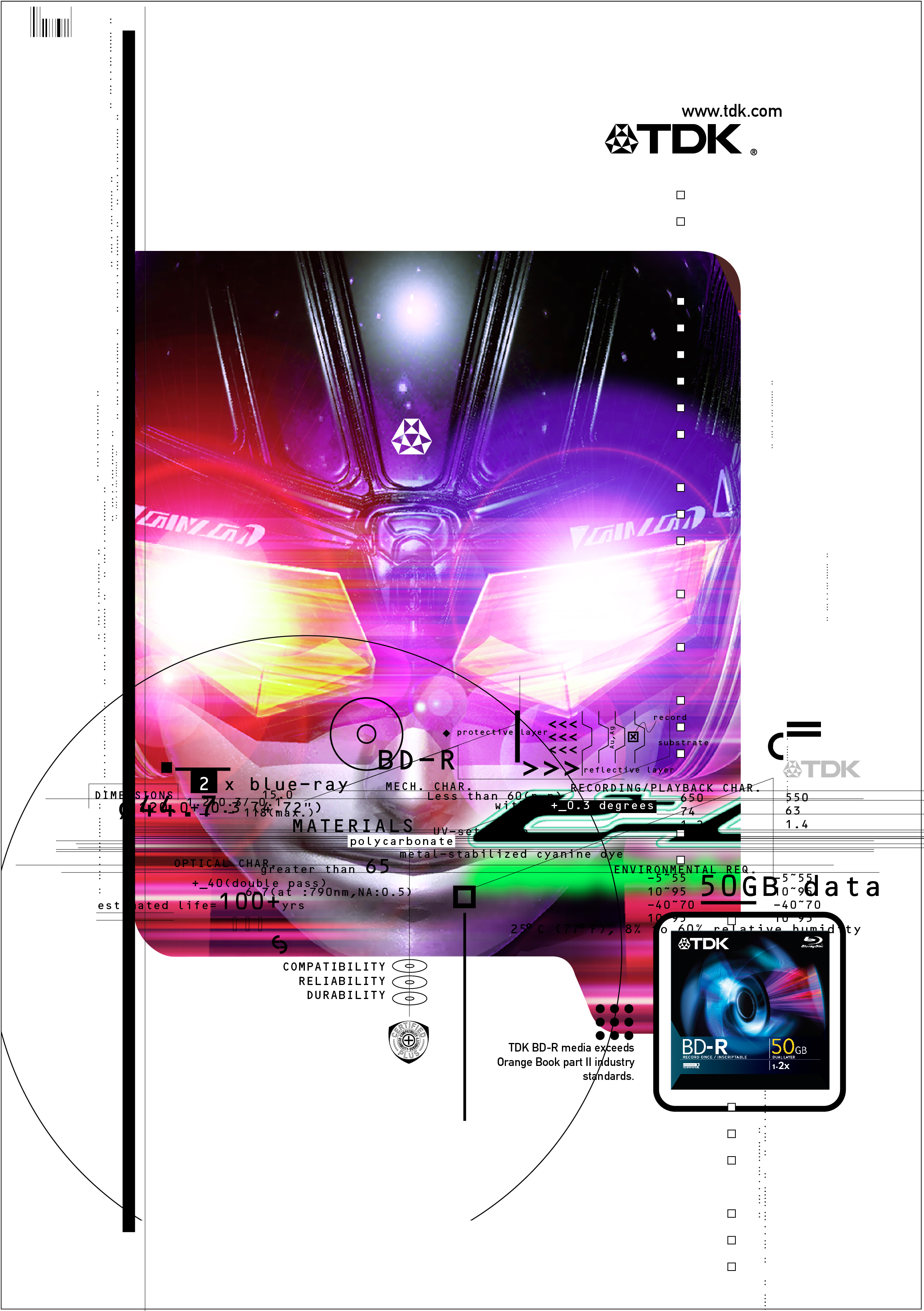 Ask: Create a promotional poster that highlighted TDK BD-R media to appeal to a youth oriented demographic.
 
Art Direction / Design
Koho Catalog
Art Direction, Design